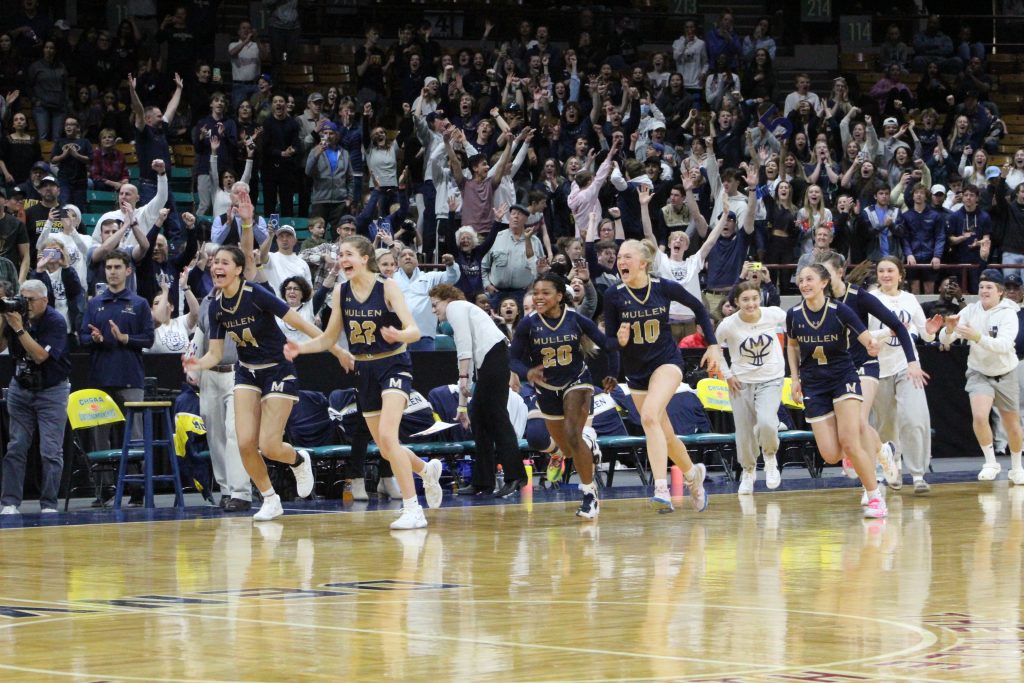 3/12/2022
Denver, CO – It wasn't like it was last year. Mullen and Windsor squared off in the finals in the Springs and the Mustangs stampeded their way to the championship. This year it looked like that might be the case again as Mullen held a 22-5 lead deep into the second quarter. But Windsor made Mullen earn it.
The first half was rough and tumble as the Windsor used a tough zone defense to slow down the Mustangs. But the Mustangs were even stingier as the Wizards couldn't get any clean looks at the basket and when they did a weak sider defender came to block the shot.
When Mullen finally got rolling and up 22-5 then Windsor woke up as well and fought to work with the Mustang lead down to 12 at halftime.
The third quarter belong to the Wizards as there zone put a spell on the Mustangs. Mullen could only put together five points in the quarter and the Wizards kept the Mustangs from any second chance points. Alexis Backhaus went to work scoring 12 of the Wizards 19 points in the quarter. The Wizard held a two point lead going into the final quarter.
Mullen had to get going that is when Imani Perez lit up. She was nails down the stretch and helped Mullen gain and keep the lead. Backhaus cooled in the fourth and Windsor couldn't take advantage of a couple of attempts at the rim. Mullen was 11 of 16 from the free throw line in the fourth quarter.
Final Score Mullen 44 Windsor 38