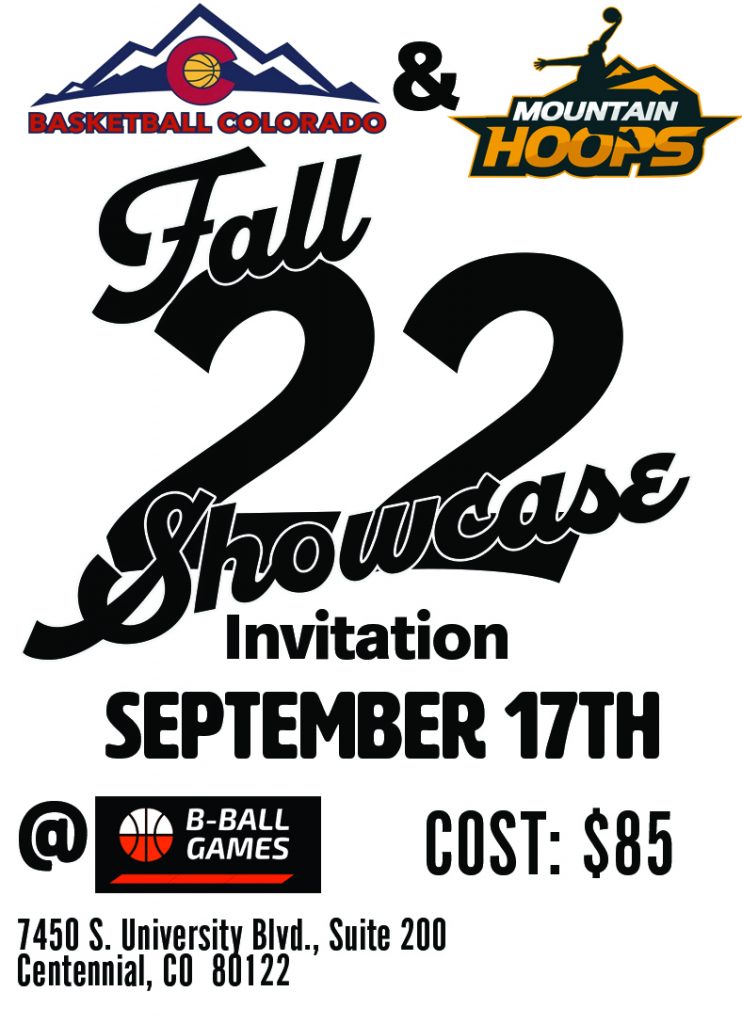 We are different! The Basketball Colorado / Mountain Hoops Showcases are not your normal showcases.
First, every player will be placed on a team and receive instruction and coaching from a current college coach. Then each player will play in 3on3 games and then 5 on5 games officiated by varsity caliber referees in front of other college coaches. This gives participants maximum exposure and college-level coaching.
We are the only one like it in Colorado!
Participants also get a three-month subscription to BasketballColorado.com
Video and stats will be available after the showcase.
To be considered for an invitation have your club or high school coach email Info@basketballcolorado.com or Text/ Call 303-968-4127
Schedule
9:30 – 10:00 check-in
10:00 – 10:30 Welcome & Dynamic Warm up
10:30- 11:40 Stations
11:45 – 12:50 Group 1 5v5 full court scrimmage, combine testing, shooting
Group 2 3v3 in arena, shooting, Speaker
12:55 – 2:00 Group 1 -3v3 in arena, shooting, Speaker
Group 2 – 5v5 full court scrimmage, combine testing, shooting
2:00 5v5 Championship if wanted
Colleges Attending
Augustana (D3)
Carroll College
Trinidad State
Otero
CSUP
UCCS
Metro State
Colorado Christian
Laramie County Community College
West TX A&M
Doane
Western Wyoming