Sunday, May 7, 2023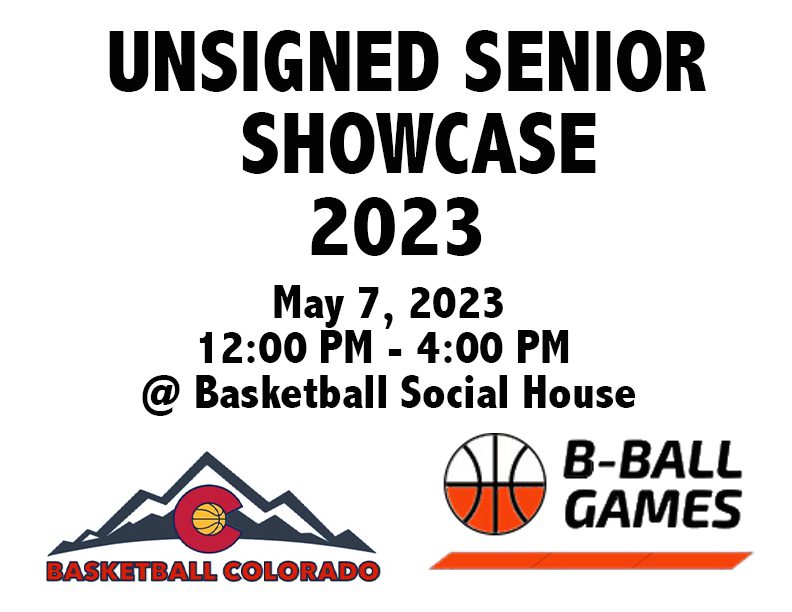 The Basketball Colorado and B&Ball Games unsigned senior showcase will occur on May 7, 2023, at the B-Ball Games Basketball Social House in Centennial, CO. The event will run from 12:00 – 4:00 pm . The unsigned showcase is different from our fall event. Fewer skills and drills mean more time playing in front of college coaches. The showcase is for unsigned high school seniors, prep school seniors, and post-grads.
Schedule*
Each Time slot will have a full-court game, full-court 3v3/ 4v4, height and verticle jump testing, and a "What to do now" seminar.
The schedule is subject to change.
Schools committed to attend – The list will be updated as schools commit
Junior College
Colorado Northwestern
Northeastern JC (CO)
Trinidad State Junior College (CO)
Western Nebraska
Western Wyoming (WY)
Otero
NAIA
D2 Schools
UCCS
Metro State
CSU- Pueblo
CCU
D3 Schools