Here is your chance to match wits with those around the state for bragging rights in the Colorado High School Basketball Podcast bracket challenge sponsored by Basketball Colorado.
You have until 5:00 pm Wednesday to get your entries in for the 5A and 4A boys state tournament bracket challenge. So far there are 77 entries in the 5A bracket challenge and there are 45 entries in the 4A challenge
Follow the links below to enter.
4A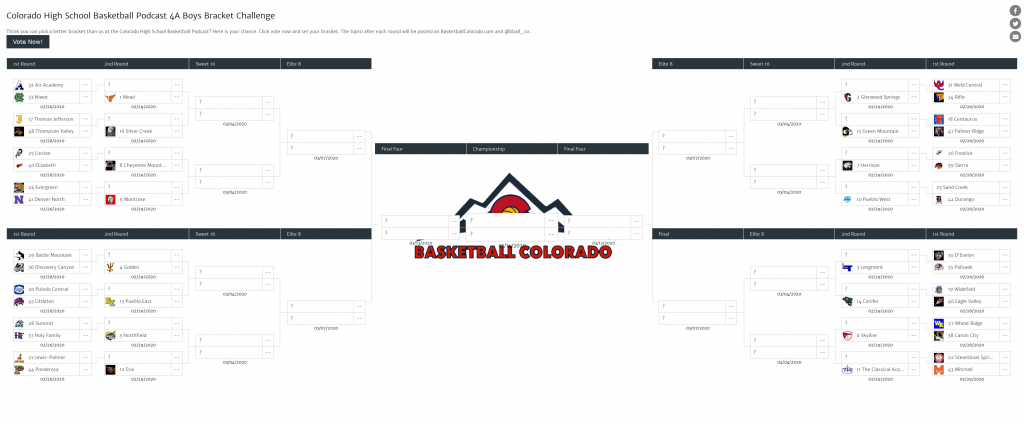 https://brackets.commoninja.com/bracket/1ed52b09-32e8-4b6a-9481-0229540092eb
5A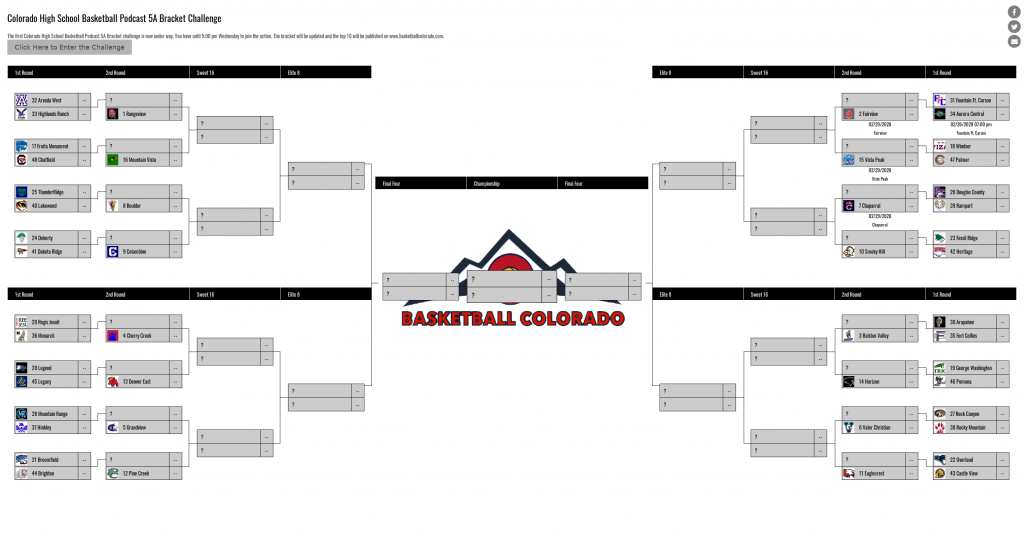 https://brackets.commoninja.com/bracket/50871091-0c7e-4ed6-a2b6-3c69fde4a0aa