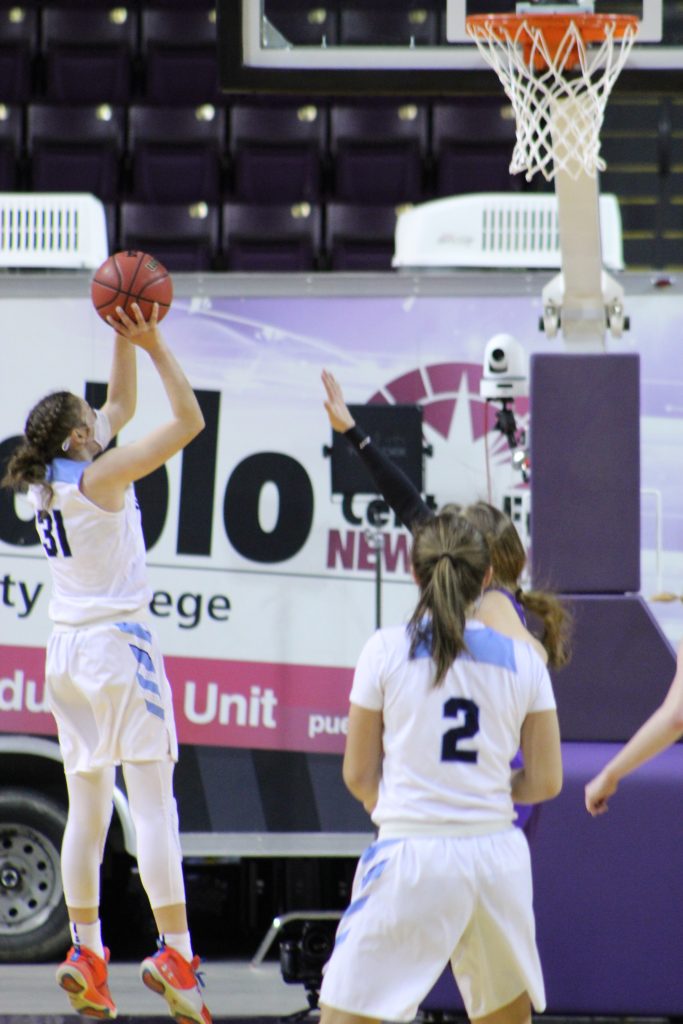 After three quarters Lutheran led Platte Valley 34-32 in a grinder of game where the largest lead of the game was 8 points. Cora Schissler the Platte Valley junior guard went to work as did the Bronco defense.
Schissler led the charge offensively scoring and setting up others like Bree and Brook Bunting. It was more than the offensive end for Schissler, she was a leader in the final quarter. Talking her players up and keeping them focused on the task at hand.
The Bronco defense didn't let Lutheran get any easy looks at the basket and didn't allow any seconds chances it seemed in the final quarter.
The Broncos shot 6/9 from the free throw line in the last minute to seal the 51-44 victory.